TDD 5K 2019
Sunday, March 31, 2019
A race to remember all the babies who left this world too soon.
Register Now
Donate Now
TDD 5K 2019
Sunday, March 31, 2019
Choose the Virtual 5K option if you are unable to join us at the start line in Worcester
Register Now
Donate Now
Join runners, joggers, and walkers of all ages and athletic abilities as they come together to remember babies who have left this world too soon. The course is flat and fast, and the race day festivities are plentiful. Plus, the support and camaraderie will take you from sign up to the finish line with a smile. Be a part of the TDD.
Registration
Registration
Registration closes March 28, 2019 at midnight. There is no event day registration for the 5k or kids fun run. Participants who register for the 5k or virtual 5k before midnight on March 17 receive a long sleeve tech shirt. A limited supply of the tech shirts will be available for people who register after the tech shirt cutoff date. Teams with at least 25 registrants in the 5K by March 17 have a team tent near the finish line.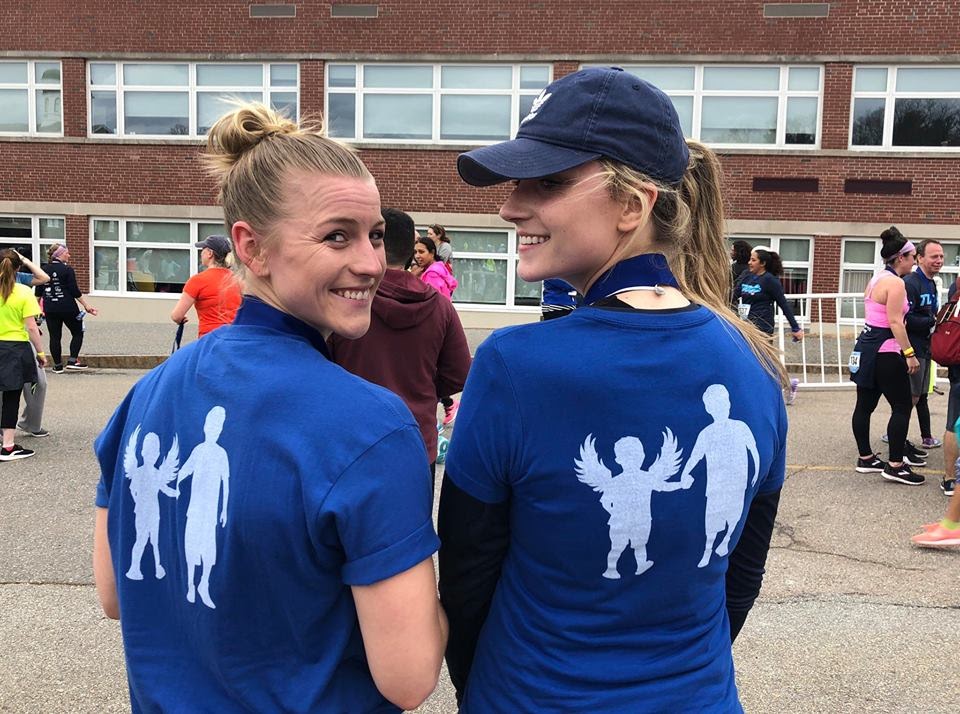 Individuals
$30 until January 1, 2019
$35 until March 1, 2019
$40 until registration closes on March 28, 2019
Teams (minimum of 5 people)
$20 until January 1, 2019
$25/person until March 1, 2019
$30/person until registration closes on March 28, 2019

Note that teams with at least 25 participants by March 17 will have a tent available for their team members near the start/finish line on race day.
Virtual runners
$20 until January 1, 2019
$25 until March 1, 2019
$30 until registration closes on March 28, 2019
Kids Fun Run
FREE - $10 donation is encouraged
---
Check-In and Packet Pickup
Saturday, March 30 from 10:00 AM to 2:00 PM.at Sneakerama on Lake Avenue in Worcester
Sunday, March 31 from 8:00 AM to 9:45 AM.at Worcester State University Campus, May Street Building, First Floor

You may pick up for family and friends, but let them know ahead of time to avoid any confusion.


The Course
The single loop 5K course starts and finishes in front of the Sullivan Academic Center at Worcester State University. The route is paved and mostly flat, with two gentle inclines, making it ideal for an early season PR.
The clockwise route is not closed to traffic, however the traffic is very light and the course is monitored by police and volunteers. There are two water stations on the course: one near the one mile marker, and the other near the two mile marker. A water station with light snacks is located at the finish line.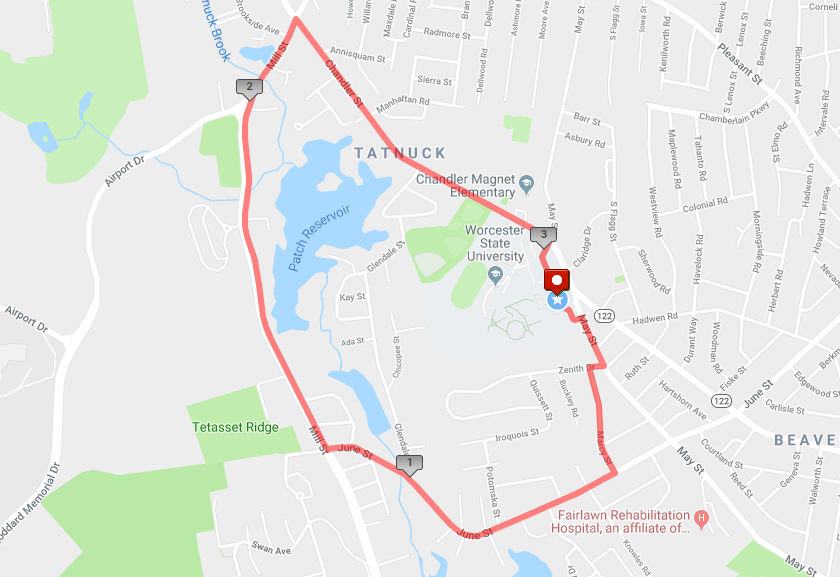 Virtual 5K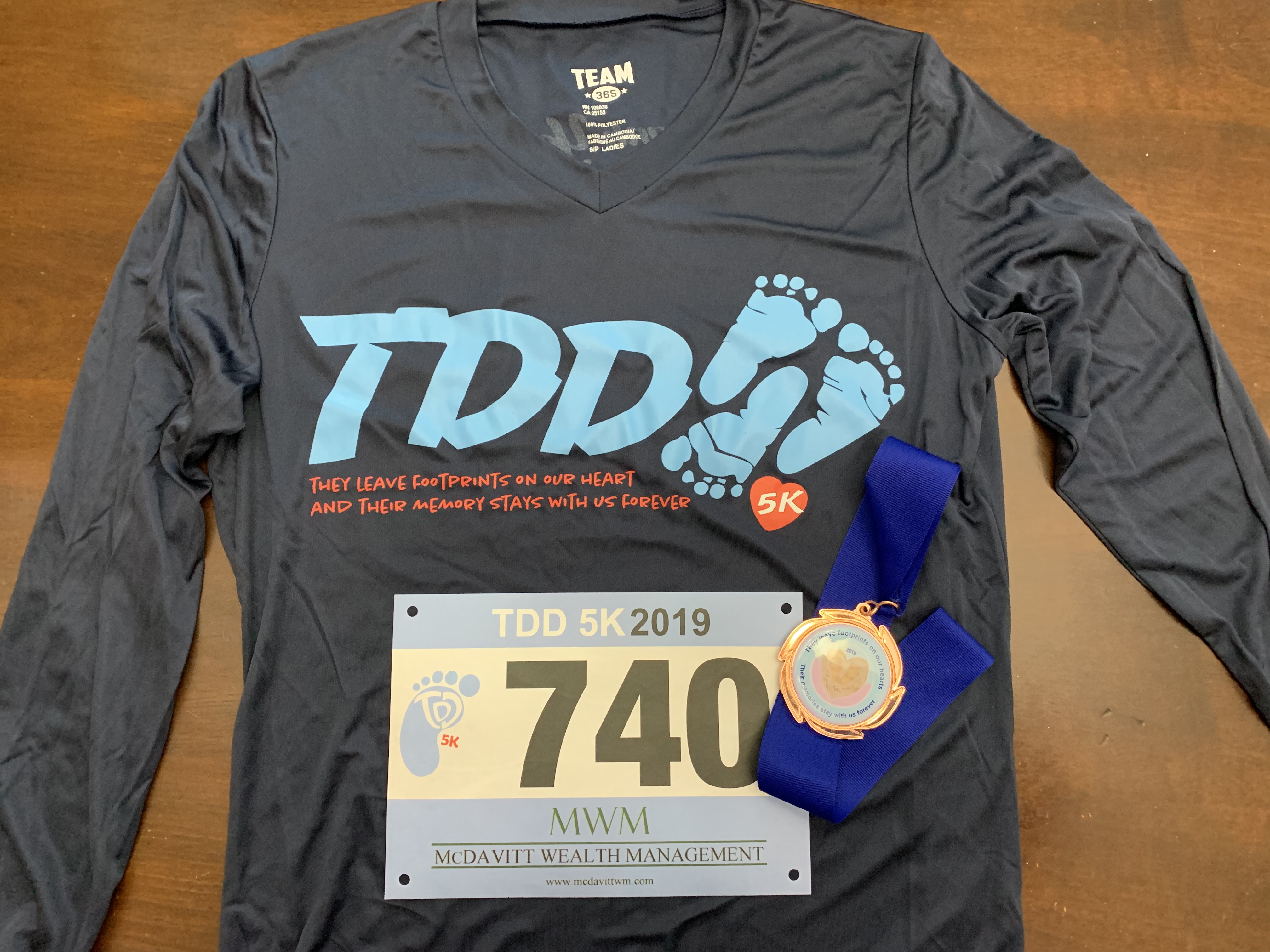 The TDD Virtual 5K Race is for people who want to be a part of the TDD 5K, but are not able to be at the starting line in Worcester on that Sunday morning. As a TDD 5K Virtual Racer, you get a custom TDD 5K bib number, a fabulous TDD finisher medal, and the flexibility to choose your perfect day, time, and route for your TDD 5k. Then you submit your finishing time online by April 7. Convenient. Fun. And meaningful.
Registration Closed
Kids Fun Run
Kids embrace the pure joy of running. That's why the TDD 5K includes a FREE 1K Kids Fun Run for children ages 12 and under. The fun run takes place completely on the Worcester State University campus with a two loop course around the Sullivan Academic Center. The kids fun run starts and finishes at the finish line of the 5k course. It includes finisher medals, nutritious snacks, face painting, and more. 11:00 AM start time or when the final runner from the 5k has finished.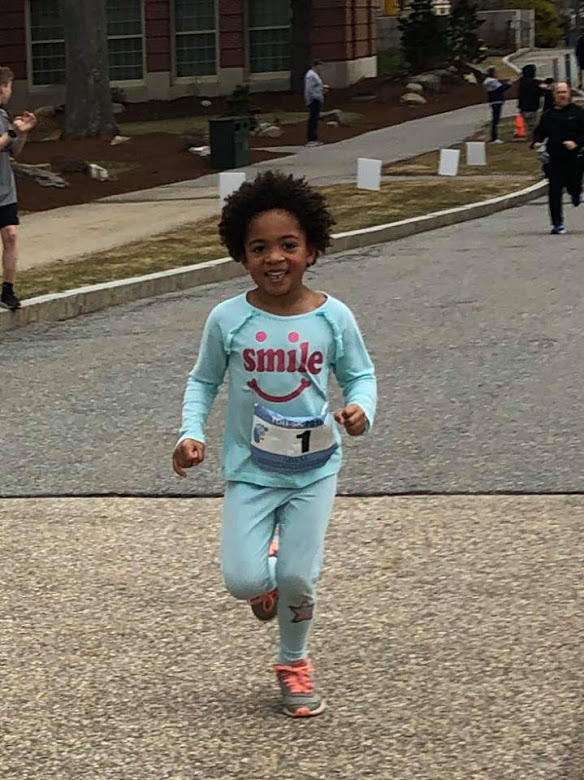 Online registration for the kids fun run closes at midnight on March 28, 2019. There is no event day registration for the kids fun run.
Course Map for the Fun Run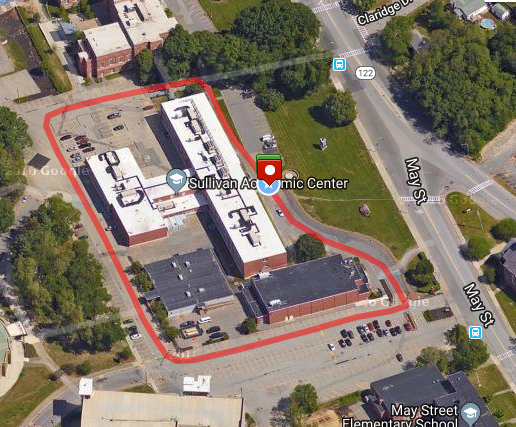 Register now >>
The Reason for the TDD
A Parents' Promise to Their Three Tiny Sons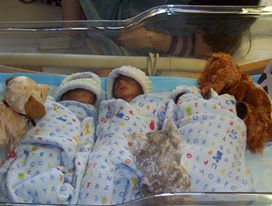 Tyrus, Dante, and Daniel Vescio were born on April 8, 2005, and died shortly afterwards. Despite being surrounded by the best medical care, these three babies had entered this world before their bodies were ready to live outside the womb. That day, Don and Elaine Vescio promised each son that he would never be forgotten, and that his parents would help other babies live long, healthy lives.
The genesis for the TDD was at Tyrus, Dante, and Daniel's funeral when Elaine, looked around and saw and felt so much grief. That feeling prompted her to (totally unplanned) tell the people that had gathered, "Don and I do not want our sons remembered only in sadness and in grief. They are blessings, and we are going to remember them and love them every single day".
The first TDD Triathlon took place in Douglas, MA in 2009. Each year, hundreds of triathletes raced at that event, remembering Tyrus, Dante, and Daniel while raising funds for the UMass Memorial NICU.
In 2017, the Vescio Family met with the UMass Memorial NICU and explained that it was time to expand the mission of the TDD to make it more inclusive. The event was changed to a 5K and fun run with a focus on remembering all the babies who have left the world too soon. That is what the TDD 5K is about--gathering together to celebrate life while doing something enjoyable--running or walking a 5K or a fun run. The TDD 5K is keeping the promise that was made to Tyrus, Dante, and Daniel.

Event Registration and Management Powered by RaceReach