TRM History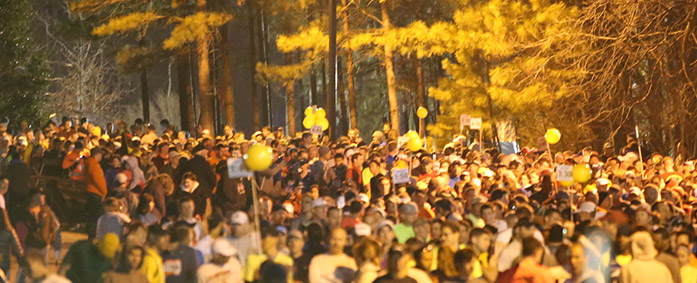 Our 2019 event will mark an important milestone: One Million Dollars (yes, $1,000,000) in charitable giving. The primary beneficiaries are JDRF, American Red Cross, Hope For The Warriors, and Triangle Rails To Trails Conservancy. If you have run with us before, we want you to be very proud of helping us achieve record annual contributions the last several years for a current cumulative total of $916,000. That puts us well within the range of eclipsing the $1,000,000 threshold and much more in 2019. If you have never raced one of our races - the marathon or the half - then there has never been a better time to join us on our fast, flat, and fun American Tobacco Trail course. Our all-volunteer board and 700 race day volunteers want you to be a part of our Million Dollar Marathon! Run for doing good works in our community and beyond!

The Allscripts Tobacco Road Marathon and Feetures! Half Marathon are the first of their kind to embrace the town of Cary, North Carolina, and Western Wake County. They are organized by a non-profit -- 501(c)(3) -- organization dedicated with its sponsors to providing financial assistance to its partner charities by channeling the passions of runners everywhere, and particularly those in the North Carolina Triangle area, into a powerful force for good.

The overall event weekend is organized by an all-volunteer staff and 100 percent of proceeds go to charity.

In addition, the event greatly benefits the city of Cary and the surrounding communities. Approximately 4000 runners plus 7000 spectators are expected to visit. With the race being held on Sunday, many runners will make Cary a weekend destination; arriving on Friday to get settled and spending Saturday enjoying the shops, people and great food of the local communities. The enormous economic benefit from hosting a marathon has been demonstrated in nearby cities that stage similar events such as Richmond, Charlotte, and the Outer Banks.

The inaugural event was held March 21, 2010, with over 3,400 registered runners, representing 39 States and has grown every year. In 2014 the Tobacco Road Marathon was named by Runner's World Magazine as one of the top nine best new marathons.